Learn from the World's Leading Scientists
Scripps Research scientists step out of the lab and onto the stage to share the fascinating stories behind their latest discoveries.
Enjoy previous lectures at any time…from the comfort of your home.
Watch Now
Our Front Row Lecture Series encompasses the depth and breadth of modern science. Take a journey inside the human brain to learn how reactions to emotions can shape behavior. Circle the globe to discover how Scripps Research scientists are helping countries outsmart outbreaks. And get a first-hand look at the future of personalized medicine. Whatever your interest, you'll find a Front Row lecture to enjoy.
RECENT LECTURE: Citizen Science: Empowering the Public to Help Solve Biomedical Challenges
Presented: September 10, 2020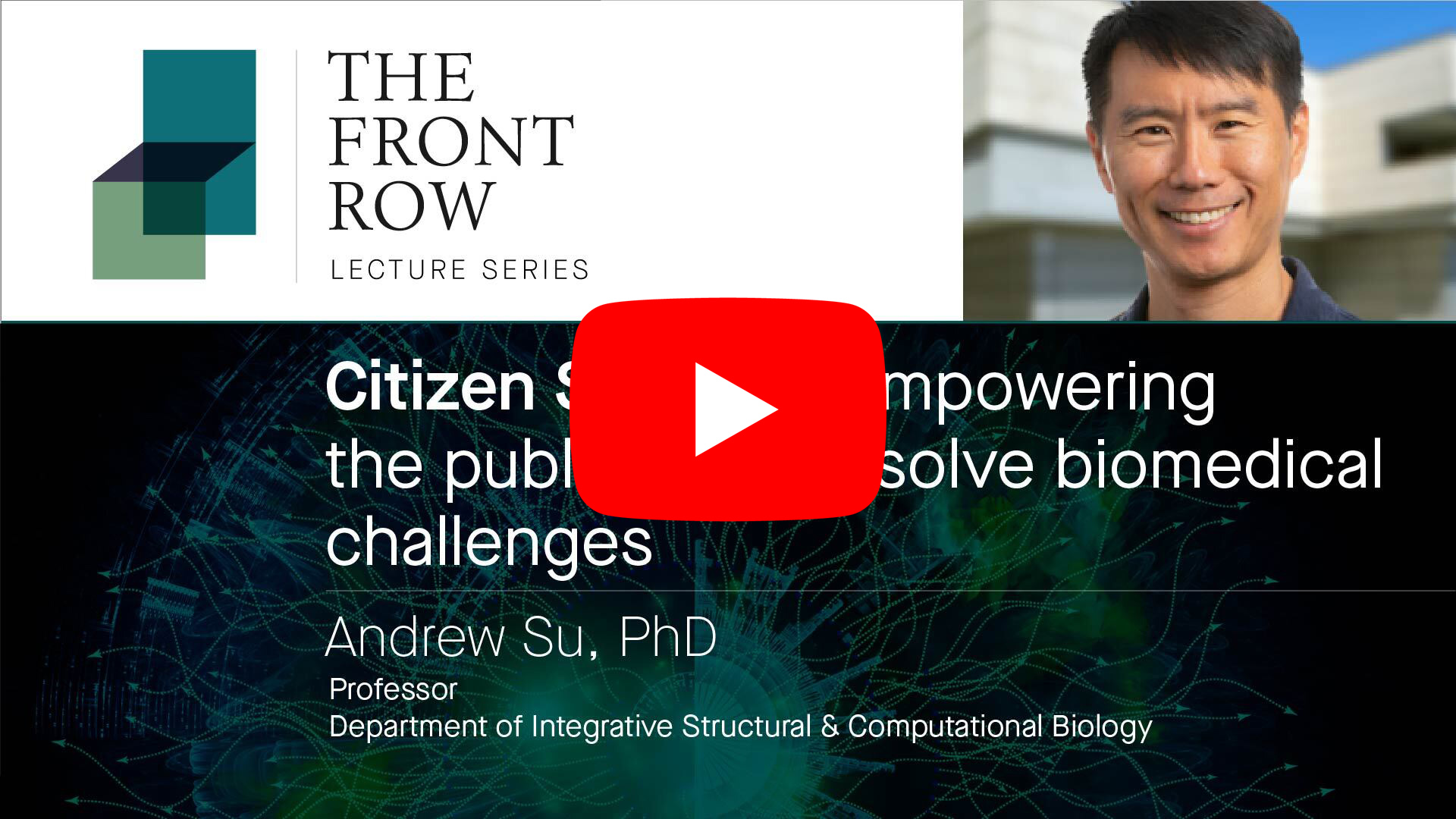 Modern scientific research is primarily performed by individuals with specialized training and as their full-time careers. But in recent years, there has also been rapid growth in "Citizen Science" — engaging the general public as partners in research. In this Front Row lecture, Andrew Su, PhD, professor in Scripps Research's Department of Integrative Structural & Computational Biology, will discuss recent discoveries that were only possible by leveraging the Citizen Scientist community. He will also highlight the many ways in which you, too, can contribute to cutting-edge scientific research, both at Scripps Research and elsewhere.