Learn from the World's Leading Scientists
Scripps Research scientists step out of the lab and onto the stage to share the fascinating stories behind their latest discoveries.
Enjoy previous lectures at any time…from the comfort of your home.
Watch Now
Our Front Row Lecture Series encompasses the depth and breadth of modern science. Take a journey inside the human brain to learn how reactions to emotions can shape behavior. Circle the globe to discover how Scripps Research scientists are helping countries outsmart outbreaks. And get a first-hand look at the future of personalized medicine. Whatever your interest, you'll find a Front Row lecture to enjoy.
RECENT LECTURE: Intelligent Intervention Into Multiple Sclerosis With Next-Generation Therapies
Presented: July 1, 2020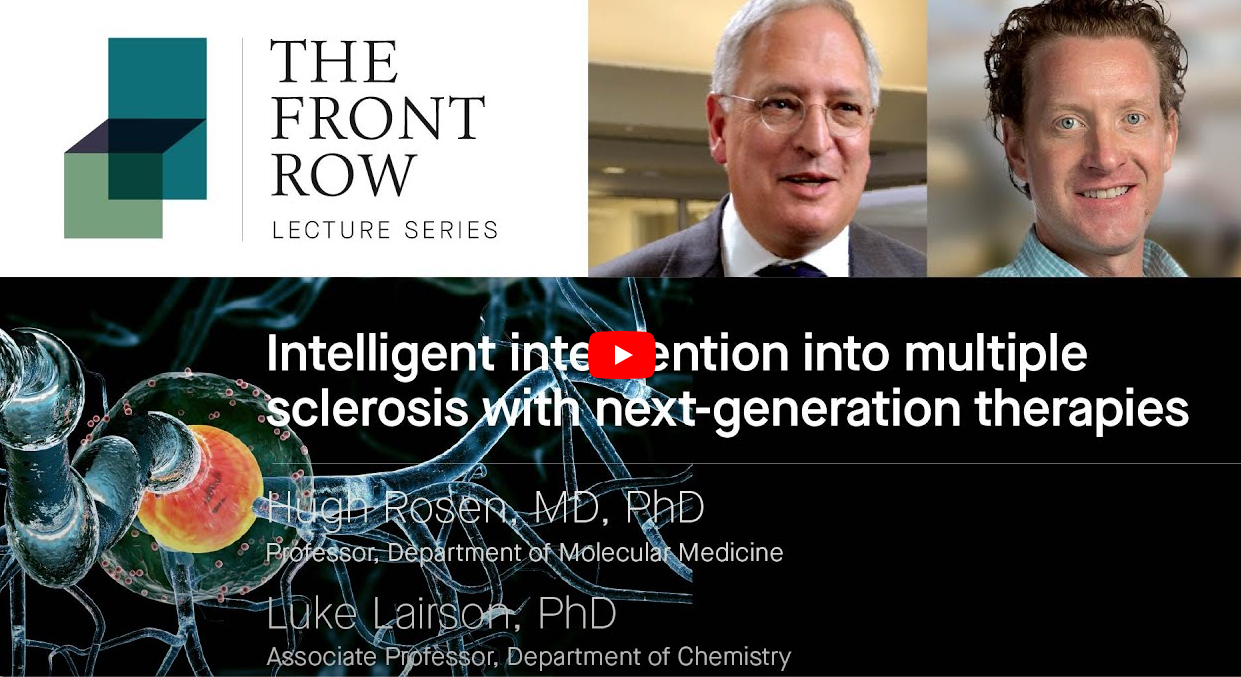 As scientists learn more about the underlying causes of multiple sclerosis (MS), they are developing intelligent interventions that slow or halt the progression of the disease. In this Front Row lecture, Scripps Research Professor Hugh Rosen shared how he and his collaborators at Scripps Research created ozanimod (Zeposia®), the first disease-altering MS therapy, recently approved in the United States and Europe. Luke Lairson, an associate professor at Scripps Research, discussed how his research targeting another aspect of the disease is laying the groundwork for the next generation of MS therapies.