Take a seat in the front row
And listen as some of the world's foremost scientists introduce you to the innovative medicines and treatments headed your way from Scripps Research. Each one-hour virtual lecture is free and can be enjoyed from the comfort of your home.
Ingenuity…
experience…
persistence
The world's preeminent scientists at Scripps Research package these traits with their endless curiosity on a quest to solve the challenges of modern human health.
You're invited to join them on their journeys. In this third season of our popular Front Row Lecture Series, you'll discover how altering the community of microorganisms in our gut—the microbiome—may help reverse heart disease while improving overall health. You'll learn how llamas are playing a key role in the race to develop a universal flu vaccine. And you'll be amazed at the chemical artistry behind designing pain medicines that are more effective and less addictive.
Explore the full menu of this season's lecture topics below, then mark your calendar for a scientific adventure.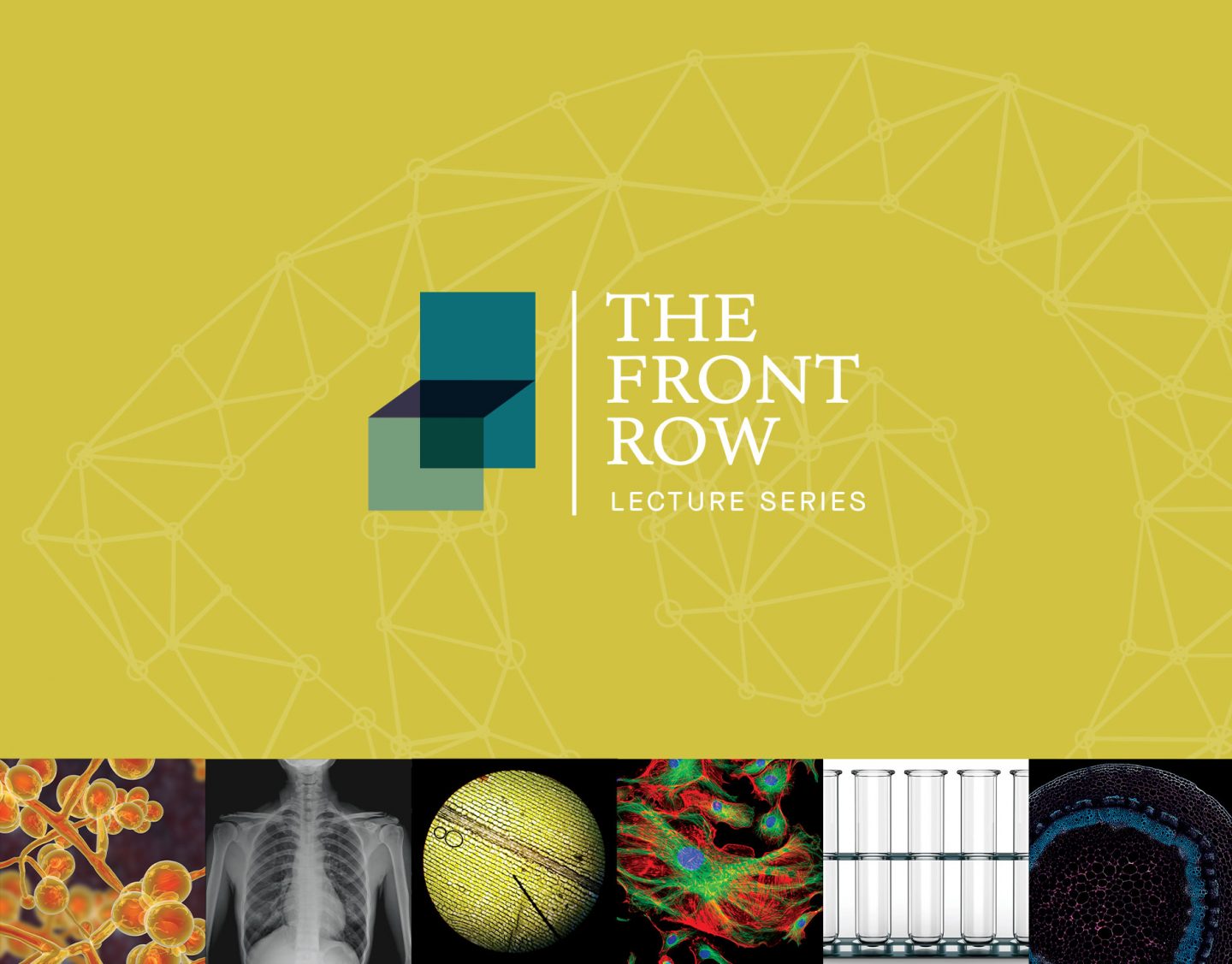 Designing Universal Vaccines for Influenza and Coronaviruses
July 16, 20201:00 p.m. PT/4:00 p.m. ET 



As the ongoing COVID-19 pandemic edges up on the onset of flu season, the need for effective vaccines for these viruses and others is abundantly clear. In this Front Row lecture, Ian Wilson, DPhil, chair of Scripps Research's Department of Integrative Structural and Computational Biology, will discuss advances in designing and developing universal vaccines that could either treat or protect people against all strains of a virus. He will focus on progress developing universal vaccines against influenza and how research on flu has paved the way for current efforts to find a pan-coronavirus vaccine.