Collective Solutions to Biological Problems
By combining community brainpower and rapidly evolving artificial intelligence, scientists are ushering in a new era of biomedical discovery.
Citizen Science: empowering the public to help solve biomedical challenges
Register
Thursday, September 10, 2020 | 1:00 p.m. PT/4:00 p.m. ET
Modern scientific research is primarily performed by individuals with specialized training and as their full-time careers. But in recent years, there has also been rapid growth in "Citizen Science" — engaging the general public as partners in research. In this Front Row lecture, Andrew Su, PhD, professor in Scripps Research's Department of Integrative Structural & Computational Biology, will discuss recent discoveries that were only possible by leveraging the Citizen Scientist community. He will also highlight the many ways in which you, too, can contribute to cutting-edge scientific research, both at Scripps Research and elsewhere.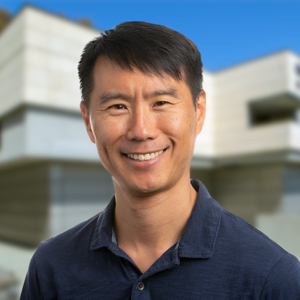 Andrew Su, PhD
Professor
Department of Integrative Structural & Computational Biology