Confronting the Opioid Epidemic
From chemical vaccines to alternative pain medications, researchers are dedicated to protecting people's lives from the dangers of opioid addiction.
Preventing opioid addiction and overdose fatalities through novel therapies
Register
August 12, 2020 | 1:00 p.m. PT/4:00 p.m. ET
Addiction to opioids, including illicit substances and prescription pain medications, has reached epidemic proportions in the United States. In this Front Row lecture, Scripps Research Professors Laura Bohn and Kim Janda will present the latest research on innovative strategies for addressing opioid addiction and preventing related fatalities, as well as advances in understanding the body's pain pathways that could lead to improvements in pain therapy.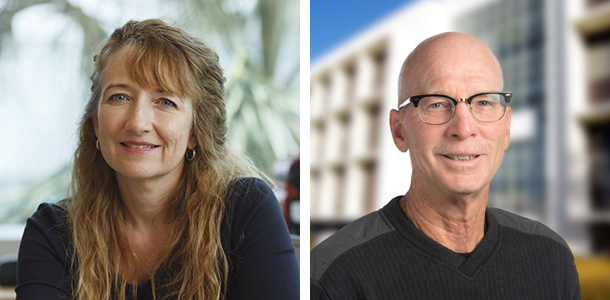 Laura Bohn, PhD
Professor, Department of Molecular Medicine
Kim Janda, PhD
Professor, Department of Chemistry